This year we will be talking about the penis – way more than we realised – literally and not.
The penis will hold us in its thrall as we watch it wither, falter and rise again. Curious? Grab Thando Mgqolozana's A Man Who Is Not A Man and be in the know. It will be silent instigator of terrible, fantastical wars, showing its tip at brief moments to gleefully take in the wreckage caused in the wake of its prodding. What? You thought Formation: The Making of Nigeria from Jihad to Amalgamation wasn't also about the penis? Think again. Its presence or lack thereof will be a sight to behold, a cause for much conversation: whispered and bellowed. Think hallowed harem halls and fall into Victoria Princewills' In The Palace of Flowers. We will mourn the penis and curse its existence. Long to hold it dear as much as we will thirst to raise a cutlass to it. All hail team Female Fear Factory and our fearless leader Pumla Dineo Gqola.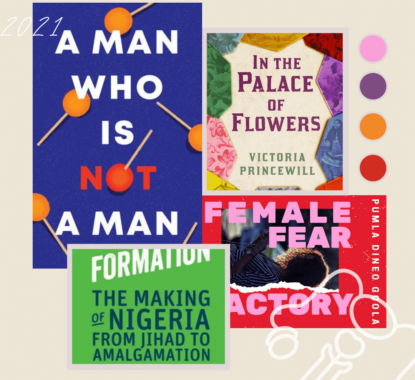 We will do it boldly, but sometimes, we'll do it softly: so softly, blink and you'll miss it.
Much of what we do, say, think about the penis wouldn't be particularly new, but how we do, say and think about the penis, will leave you enchanted. So much so, you'll be helpless to join and build our chorus.
You'll blush at the brazen nature with which we approach the penis and clamber over surfaces to glimpse our garish display. You will whisper about it to yourself, under the cover of darkness, eyes darting furtively to see if the walls can hear you. Then you'll take the conversation further, part your lips to bring the penis into conversations in friendship circles; make such an impression that these friends will flick tongues excitedly over moving lips to bring the conversation of the penis into their own conversation circles.
And very soon, it will be a collage of rounded lips, peeping tongues and flashing teeth calling forth the penis to stand centre at the village meeting and be both participant and spectator in the conversations about its many iterations.
Join our 2021 conversations by shopping our titles at cassavarepublic.biz and uk.bookshop.org.