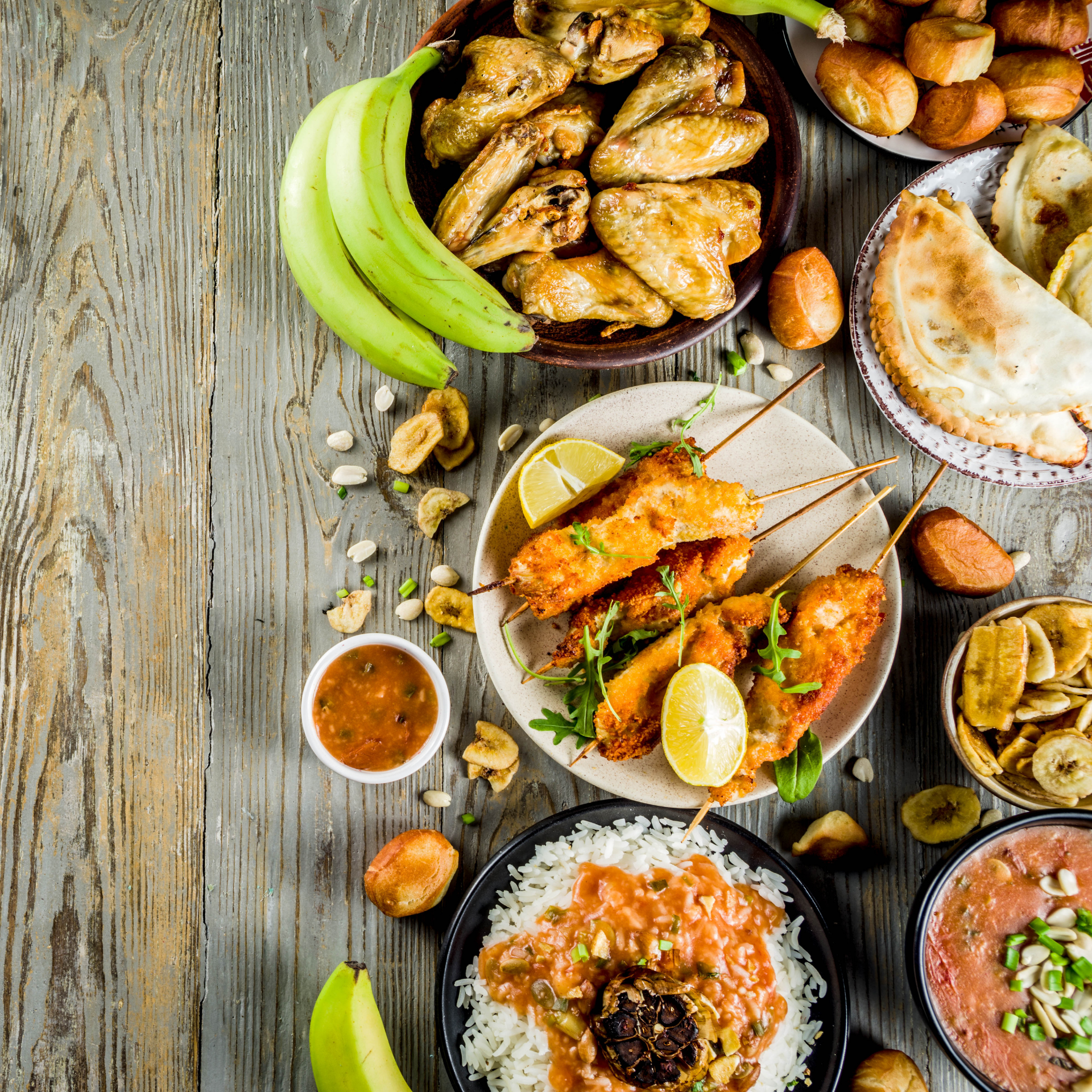 For the Love of African Food – 5 Books to Help You Turn Up The Heat
There's an undeniable link between food and memory, just the thought or smell of particular dishes can quickly transport you to another time and place. Often, this has to do with memories of home or celebrations where food was a central feature. Think back to birthdays, religious holidays, Iftar when the delicacies were piled high and the house comes together to break their fast for the day.
Perhaps for you, it is memories of boarding school where Indomie packets cooked in hiding, under the light of a torch in ways that seemed to defy possibility that raises feelings of nostalgia. Whatever the attachment, where there is food, there is meaning.
For some of us, this meaning is a quiet unfurling we hold close and savour, for others it is a loud announcement in the form of #jollofwars and spice challenges. The point is when it comes to food, our hearts are involved.
As the year winds down and the festive season ramps up, many of our thoughts are running to sumptuous feasts. For the chefs, sous chefs and self-appointed tasters, their heat is figuratively on. Perhaps you want to evoke emotions that counter the heaviness of 2020 or you want to put twists on beloved dishes, whatever your intention, these 5 books are the perfect accompaniment to planning the final feasts of 2020 – a year that cannot but be ever remembered.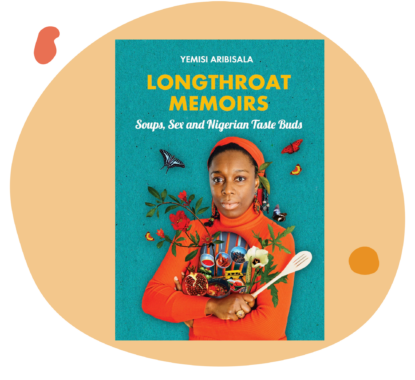 Longthroat Memoirs | Yemisi Aribisala
Nigeria has a strong culture of oral storytelling, myth of creation, of imaginative traversing of worlds. Long Throat Memoirs collates some of those stories into at irresistible soup-pot, overexpressed in the flawless love language of appetite and nourishment. A sensuous testament on why, when and how Nigerians eat the food they love.
Through a series of essays often referred to as love letters to the Nigerian palate, Long throat Memoirs presents a sumptuous menu of Nigerian food. From innovations in soup, fish as aphrodisiac and the powerful seductions of the yam, Long Throat Memoirs examines the complexities, the peculiarities, the meticulousness, and the tactility of Nigerian food. this book is a welcome addition to the global dining table of ideas.
Read Yemisi Aribisala's work here

Zoe's Ghana Kitchen | Zoe Adjonyoh
Adjonyoh takes readers on a tour of favourite, homemade Ghanaian dishes. With a music playlist, a map of regions and their dishes, she places readers right at the centre of the origins of these dishes; focusing on traditional flavours while adding her particular twist.
In an extensive glossary section, she helpfully describes staple ingredients such as agushi (dried melon seeds) and various chillies. Fante-Fante, a fish stew from her grandmother's native coastal region, is straightforward, but variations (such as sprinkling in ground dried shrimp) for coaxing deeper flavour are provided. The author also nods to her mother's Irish heritage with Ghanaian-Irish Scotch Eggs in a coating of black pudding and yams. But the focus is on West Africa.
Read Zoe Adjonyoh's work here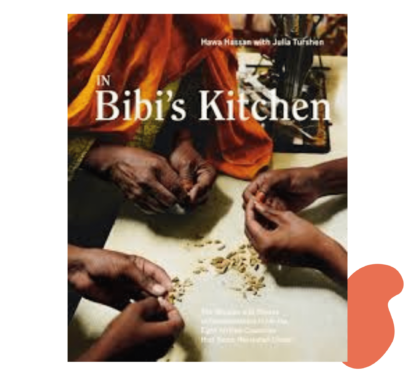 In Bibi's Kitchen | Hawa Hassan, Julia Turshen
Grandmothers from 8 Eastern African countries welcome you into their kitchens to share flavorful recipes and stories of family, love, and tradition in this transporting cookbook-meets-travelogue. Food writer Julia Turshen and Somali chef Hawa Hassan uniquely present 75 recipes and stories gathered from bibis (or grandmothers) from South Africa, Mozambique, Madagascar, Comoros, Tanzania, Kenya, Somalia, and Eritrea.
Most notably, these eight countries are at the backbone of the spice trade, many of them exporters of things like pepper and vanilla. What makes this cookbook so special is that it amplifies the voices of African women who would not have otherwise been heard.
Read Hawa Hassan's work here
Hibiscus is packed with delicious dishes. An energetic and supremely talented cook, Lopè creates fresh, fuss-free meals that are full of flavour. With chapters including Fruits, Vegetables Tubers; Grains Pulses; Meat Poultry and Baking Desserts, there's something for every occasion and for everyone. Nigerian-inspired flavours and cooking methods can transform everyday dishes into something spectacular. Whether it's experimenting with new ingredients (Hibiscus Chicken), reimagining old favourites (Grapefruit and Guava Cheesecake; Baked Kuli Kuli Cod with Cayenne Yam Chips; Lagos Mess), exploring different techniques (Cheat's Ogi, Chin Chin) or finding alternatives to everyday staples (Plantain Mash with Ginger, Corn and Okra Gravy; Nigerian Roast Veg), Lopè will help you discover all that modern Nigerian food has to offer.
Read Lopè Ariyo's work here

Kitchen Queen | Lucia Mthiyane
Durban born, Lucia Mthiyane takes us on a journey of her success with recipes filled with her flavour and flair and her uniqueness. She introduces us to her beginning in Once Upon a Time, takes us through Memories, Milestones and finally leaves us with Mainstay Recipes. Kitchen Queen is a visual feast of the most basic meals being turned into extraordinary looking dishes from Seven Colours to Cakes, Bakes and Puddings. The book is bursting with colour and the vibrancy of the dishes and Lucia has you desperate to try your hand at a dish or ten.
Read Lucia Mthiyane's work here
Loved this piece? Check out more Cassava Republic titles over on our website, for our UK readers, you can now shop Cassava Republic Press titles at uk.bookshop.org.