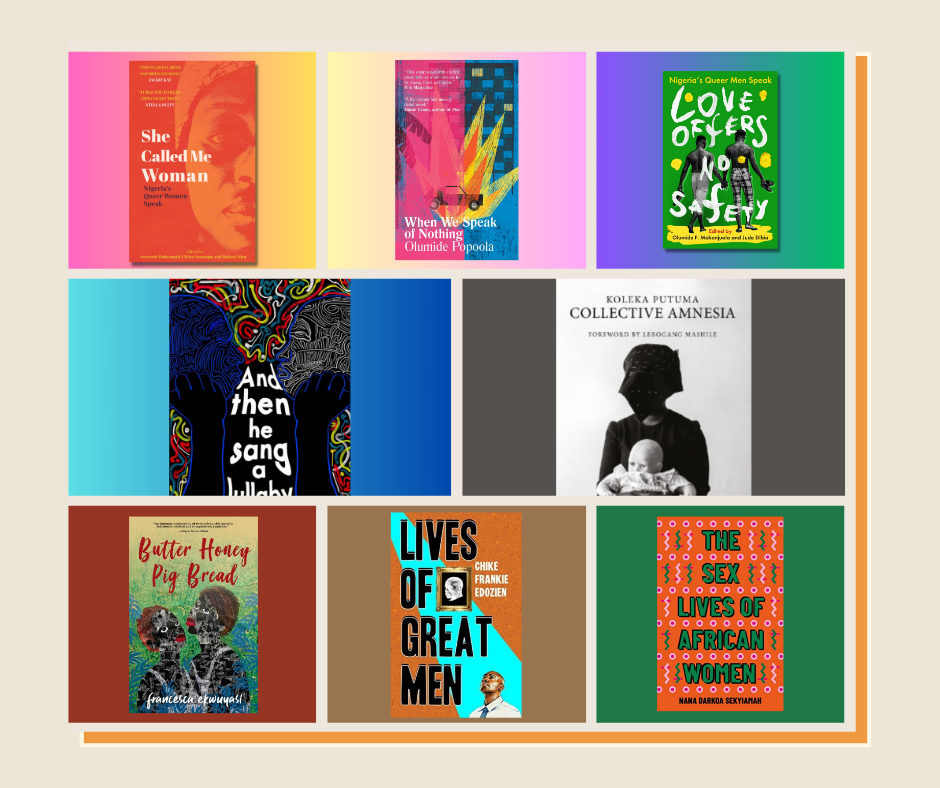 Queer African literature offers a unique lens through which readers can get a glimpse of the experiences, struggles, and triumphs of the LGBTQ+ community across the continent.
Because reading queer stories should not be limited to #PrideMonth, we have curated a list of books that have sparked necessary conversations and shed light on the facets of the queer identity to roundup Pride Month.
We hope that this reading list serves as a source of inspiration, education, and celebration of queer stories.
She Called Me Woman
She Called Me Woman is a ground-breaking anthology that explores the lived experiences of queer Nigerian women. Edited by Azeenarh Mohammed, Chitra Nagarajan, and Rafeeat Aliyu, this collection of twenty-five narratives offers a rare and intimate glimpse into the lives of these women, their personal journeys of self-discovery, love, and resilience in the face of societal and cultural expectations.
Love Offers No Safety
Love Offers No Safety is a seminal anthology that amplifies the voices and experiences of queer men in Nigeria. Edited by Olumide F. Makanjuola and Jude Dibia, this collection of personal narratives provides a powerful and unfiltered insight into the lives of LGBTQ+ individuals in a society where homosexuality is criminalized.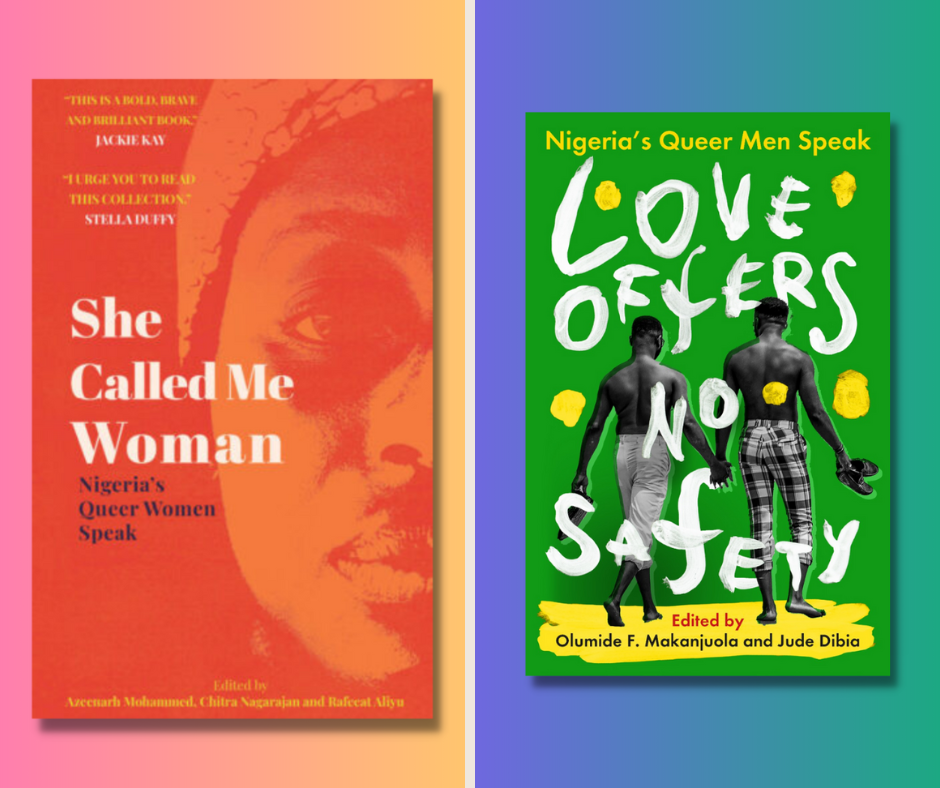 And Then He Sang a Lullaby
A tale of love, passion, and resilience, And Then He Sang a Lullaby by Ani Kayode Somtochukwu is a captivating story set in Nigeria of two gay men, August and Segun determined to love despite all that stands in their way. This refreshing and timely story explores what it means to navigate desire through visibility and invisibility, fear, and courage in a society awash with bigotry and over-zealous religiosity.
When We Speak of Nothing
A captivating coming-of-age novel that takes readers on a poignant journey through the lives of two young friends, Karl and Abu. Set against the backdrop of London and Nigeria, this powerful narrative explores themes of identity, friendship, masculinity, and the struggles faced by black queer youth. When We Speak of Nothing is a compelling exploration of love, resilience, and the search for belonging in a world that often feels fractured.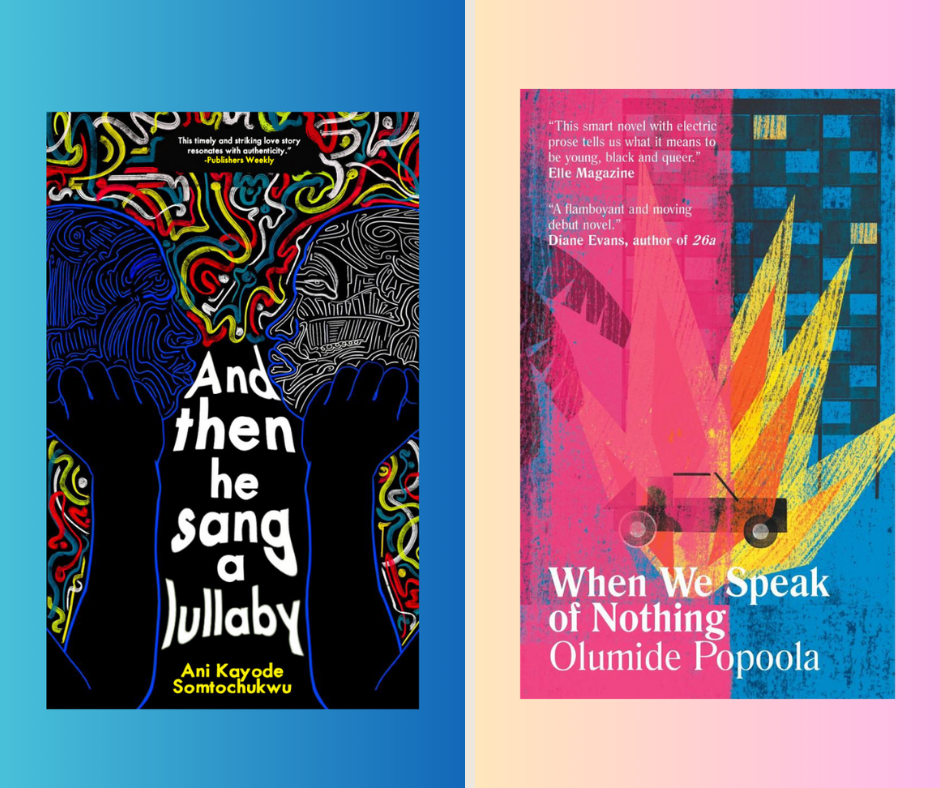 They Called Me Queer
This anthology features contributors who identify as lesbian, gay, bisexual, transgender, queer, intersex and asexual. While South Africa is known for its tolerance towards the queer community, however, the reality for members of the community in a deeply unequal society is a mix of struggles, joys but also triumphs, all captured in They Called Me Queer.
Collective Amnesia
Collective Amnesia is a debut poetry collection by one of South Africa's most acclaimed voices, Koleka Putuma. This striking collection delves into the complexities of Blackness, womanhood, race, and identity. Through powerful verses, Putuma explores trauma, healing, and the resilience of the human spirit.
Butter Honey Pig Bread
A captivating generational story, Butter Honey Pig Bread tells the interconnected stories of Kambirinachi and her twin daughters, Kehinde and Taiye. Spanning three continents, this reader favorite is a tale oof choices and consequences; the malleable line between body and spirit; motherhood, voracious appetites, friendship and family.
God's Children are Little Broken Things
Through nine exhalating stories, author Arinze Ifekandu explores queer love in contemporary Nigeria. In a country where being queer means facing daily stigmas and homophobia, Ifekandu's tender approach to telling these stories paints a picture of love and friendship.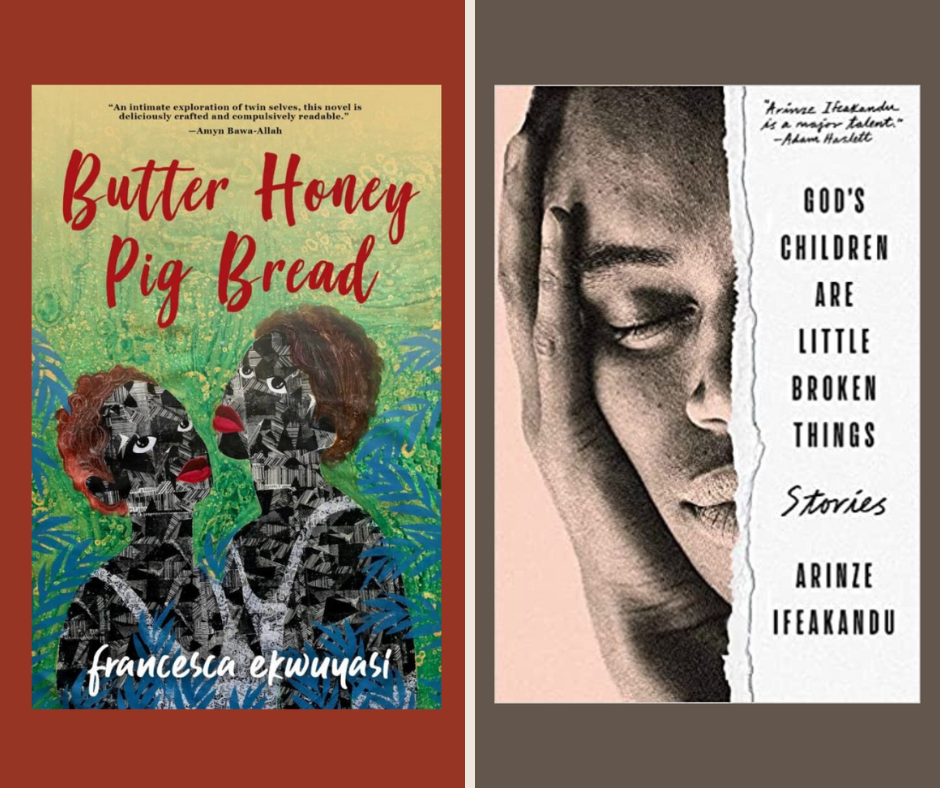 Lives of Great Men
Nigerian writer and journalist, Chike Frankie Edozien pens a tender memoir in Lives of Great Men, providing insights of what it being male, gay, and Nigerian means. Offering personal snapshots of his travels across Africa and beyond, this memoir exposes the climate of homophobia, imported overzealous religiosity and political populism.
The Sex Lives of African Women
The Sex Lives of African Women is a ground-breaking collection of essays that delves into the intimate and complex realities of African women's experiences with sexuality. From taboo subjects to cultural norms, this thought-provoking book challenges stereotypes and sheds light on the diverse and empowering ways African women navigate desire, pleasure, and identity.
Happy Pride Month!