Description
Feyi Fawehinmi was born in Lagos, Nigeria and grew up living in northern and southern Nigeria. He has spent the last 15 years working in the financial services industry across banking, private equity, asset management and insurance. Feyi has been writing publicly for over a decade on his popular personal blog and in traditional media outlets in Nigeria, Britain and the US.
Follow their podcast on the book here: https://nigeria-formation.com/#podcasts and to receive more update about the book sign-up here: https://nigeria-formation.com/
Long read on chip making. The capital spending involved is mind boggling - TSMC's newest factory cost $20bn. And now a belated realization that this has been the most consequential outsourcing of all.
https://t.co/fSKdk7epOE
UAE has administered quite a lot of jabs so far but haven't seen any numbers showing things are heading in the right direction? Anyone seen anything?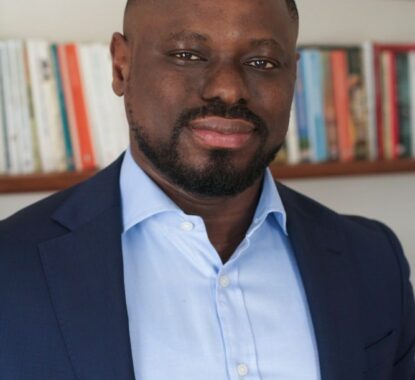 Fola Fagbule was born in Lagos, Nigeria. A banker and investment professional for the best part of the last two decades, Fola currently leads the Financial Advisory department of a leading African multilateral bank. He has previously made a living as a writer, working as a securities analyst developing and publishing research on companies listed on the Nigerian Stock Exchange.
Follow their podcast on the book here: https://nigeria-formation.com/#podcasts and to receive more update about the book sign-up here: https://nigeria-formation.com/