Black in Love: 6 Steamy African Romance Novels for You
Strong, Black, Independent heroines served up in these delicious African romance novels by Ankara Press.
From office romances to food as a love language, follow these heroines as they find their way into love with some hiccups on the way to happy ever after.
by Chioma Iwunze-Ibiam
Recently left at the altar, performance poet and radio broadcaster Kambi holes up on Obudu Mountain Resort to finally finish her poetry collection and nurse her broken heat but then, in walks Bada, a gorgeous man from her past with irresistible charms.
Bring in the snacks and snuggle down for a decadent holiday romance story.
by Amara Nicole Okolo
For Mira, who feels like she just cannot catch a break, a crash with another driver in the form of gorgeous, tiger-eyed Dominic, feels like the last straw. However, her luck soon turns as Mira is promoted to assistant editor, but then in walks Dominic as the lead photographer of her first shoot and between pangs of awkwardness, passion blooms.
What happens when flashes turn to sparks, find out in Black Sparkle Romance.
by Ola Awonubi
Brought together by a love of books, beautiful dedicated trainee accountant Ada Okafor sees her crush on her boss: Tony Okoli blossom, passionately into love. BUT, jealous colleagues, disapproving family and ideas about social status threatens to break the lovers apart. Will they persevere?
Office romance meets nosy family members in this steamy romance novel.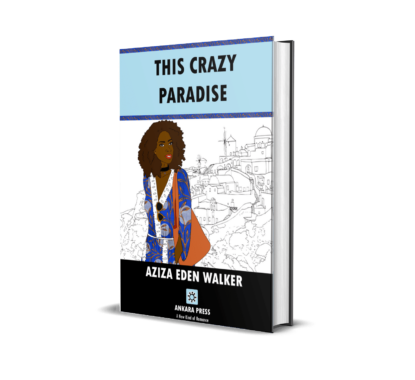 by Aziza Eden Walker  
Alone in a tropical paradise after a recent divorce, a leaky roof brings Psychologist Dr. Onele Dlamini and red-hot workman Daniel Lindo together. He needs help with his insomnia caused by another woman. She needs help overcoming writer's block so she can write the steamy romance that will mark the beginning of a new career. 
What happens when short term arrangements lead to long term romantic desires? 
by Amina Thula
A dinner party, an elevator and some mistletoe all come together somewhere in Cape Town to change the course of spirited and independent Sindi's love life for possibly, ever. A shared kiss with very handsome, urbane and successful Edward one night brings to life unexpected and unanticipated desire. Are they brave enough to see where it leads?
Love and independence battle it out in this delicious romance novel by Amina Thula.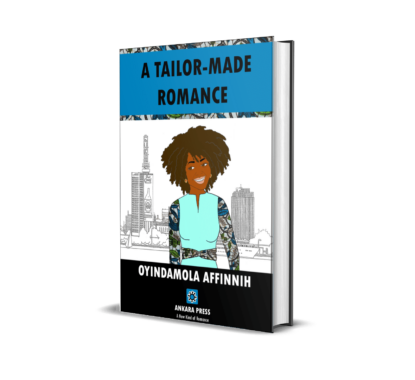 by Oyindamola Affinnih
Boss lady, Tishe is disappointed to find out that her sharply dressed date, Adnan is a tailor and so she vows that there will be no second date until they share a good night kiss that leaves her burning. Can Tishe ignore Adnan's profession and give in to her desire for him?
Love and class expectation tangle for dominance in this thrilling romance story.
All Ankara Press titles are available in paperback and ebook at cassavarepublic.biz