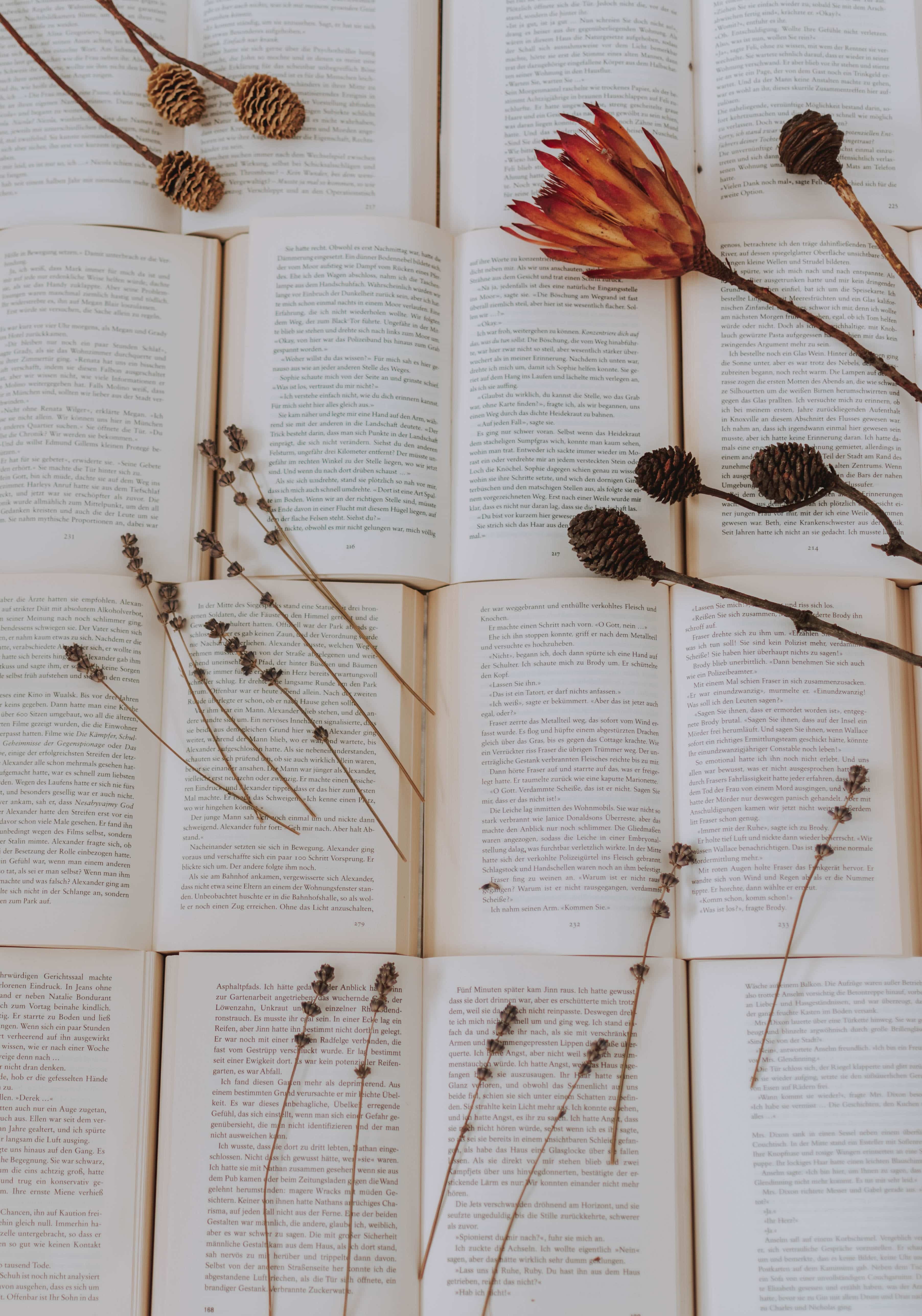 Love in Literature: Reading Love in Literature
If there is one thing that literature gives us, it is the space to see the ways that love manifests. Over the years, Valentine's Day has become not just about romantic love, but also about all the loves that keep us firmly held together. It has become a day to celebrate the life loves that platonically keep us afloat through the every day of living.
However, the scent of romance that pervades February 14th cannot be ignored. The sense that roses are redder and violets bluer is hard to shake as smiling couples grace social media feeds and our minds wander back to the stories of epic loves that kept us gripped for hours and made us believe all over again in the concept of romantic happy ever after.
This Valentine's Day, we celebrate both – the platonic and romantic, epic love stories and share some of our favourites for your reading pleasure.
by Olumide Popoola
"You couldn't always pick up words to flourish the unsayable.
It would be a waste. Too much. Sometimes moments had to be allowed to be
themselves. To breathe or not, to be bearable or not. You couldn't always change it."
This is a story where love is about being seen for who you are and not what society deems you to be.  It is also a story about carving out a home for yourself in society after you are first received with rejection.
Set between London and Nigeria, When We Speak of Nothing is a story that Brittle Paper describes as "an ode to queer black life."
Set in 2011, When We Speak of Nothing centres 17-year-old best mates Karl and Abu growing up in Kings Cross, London amidst rising racial tensions. Abu is infatuated with classmate Nalini while Karl is the target of local "wannabe" thugs incensed that he dares to be different. After finding out that his father lives in Nigeria, Karl goes to Port Harcourt in search of an elusive "something" only to be rejected and left to his own devices. While in Port Harcourt, Karl befriends Nakale, an activist who wants to expose the ecocide in the Niger Delta to the world and falls headlong for his feisty cousin Janoma.
Meanwhile, the murder of Mark Duggan triggers a full-scale riot in London. Abu finds himself in its midst, leading to a near-tragedy that forces Karl to race back home.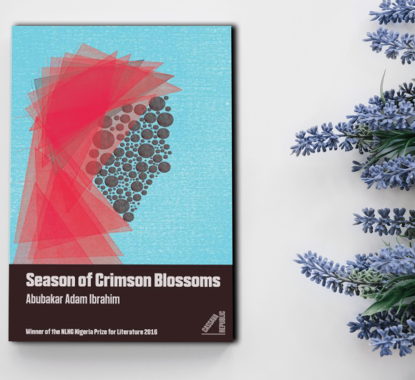 by Abubakar Adam Ibrahim
"After growing wings through indiscretion, Hajiya Binta, contrary to her expectation,
did not transform into an eagle, but an owl that thrived in the darkness …"
This is a story where love is regret felt through passion. It is a story where love is a thing searched for, hoped for, yearned for and fought for.
Nestled in the heart of Northern Nigeria, Seasons of Crimson Blossoms is described by Zoe Wicomb as "a novel to be savoured."
In conservative Northern Nigeria, an affair between 55-year-old widow Binta Zubairu and 25-year-old weed dealer Reza – if discovered, will provoke condemnation. After being brought together in unusual circumstances, Binta and Reza face a need they can only satisfy in each other. Binta – previously reconciled with God – now yearns for intimacy after the sexual repression of her marriage, the pain of losing her first son and the privations of widowhood. Meanwhile, Reza's heart, left empty by the absence of a mother, waits to be filled.
The situation comes to a head when Binta's wealthy son confronts Reza, with disastrous consequences.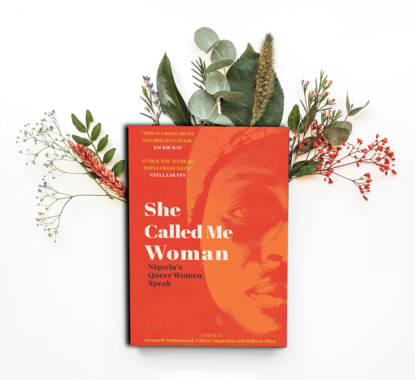 by Azeenarh Mohammed, Chitra Nagarajan, and Rafeeat Aliyu
"…Being queer does not depend on whether I have sex with a woman or not. I am a constant" 
This is a collection of stories where love is Queer, bold, hated, precious and a thing to be fought tooth and nail for. But most importantly, it is a collection where love is identity and the freedom to be wholly yourself.
Cizi Eze, in a review of She Called Me Woman published in Brittle Paper writes, "these stories come from an honest and emotional place. They will pull you in, shock you, and haunt you long after you have stopped reading."
This stirring and intimate collection brings together unique narratives to paint a vivid portrait of what it means to be a queer Nigerian woman. This collection covers an array of experiences – the joy and excitement of first love, the agony of lost love and betrayal, the sometimes-fraught relationship between sexuality and spirituality, addiction and suicide, childhood games and laughter. She Called Me Woman sheds light on how Nigerian queer women, despite their differences, attempt to build a life together in a climate of fear.
by Sarah Ladipo Manyika
"Women can bring men flowers too, you know"
This is a story where love is a choice between family and self. It is a story where the question of racial difference cannot go unanswered, where time fails to heal the wounds of loss.
Set between Nigeria and the UK as Nigeria races and falls over into independence. In Dependence is what Ngugi wa Thiongo'o describes as "a riveting love story across the challenges of race, geography and scars of colonial history."
In Dependence tells the story of Tayo Ajayi, a Nigerian man who gets a scholarship to study at Oxford in the 1960s, and Vanessa Richardson, the daughter of an ex-colonial officer. While it is a story of their love which spans from 1963 to 1998, it is way more than that. It is also a story about Nigeria, its independence and the changes that occur in the country post-independence. Independence charts: the Biafran war, the first coup and numerous countercoups, military dictatorships, the brief return to civilian rule, the exile of Nigerians, and towards the end of the book the eventual return to democracy.
International readers can order Cassava Republic Press books at bookshop.org