In just two months, we have published four very different but wonderful books for readers across all age groups and interests. Four books that tell stories about places, people and the emotional journey that it is to be human in the ways that we al uniquely are.
---
Men Don't Cry | Faïza Guéne
The vignettes and observations about contemporary French foibles are wonderful.

– The Observer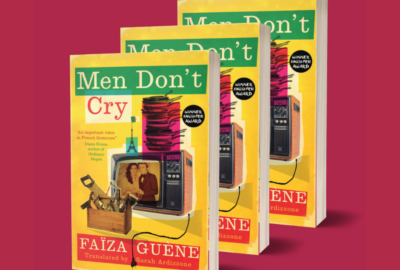 Kicking the year off in January was Faïza Guéne's Men Don't Cry, translated by Sarah Ardizzone for our North American readers. This novel manages to be deeply funny while doing the necessary work of examining the conflicts of identity that come with migration. Guéne captures an Algerian family as a unit while giving clear individuality to each character so that this you are left with multiple perspectives and sympathies. Ardizzone's translation keeps all the heart and soul of Guéne's work and is your perfect introduction to literature from the African-Francophone perspective. 
---
Smile With African Style | Mylo Freeman


A beautifully illustrated Afrocentric story that inspires as it informs.

Kirkus Review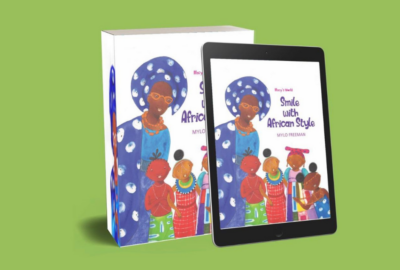 Next, Mylo Freeman returned with Smile With African Style an illustrated joyous ode to African culture and the clothes that tell our heritage stories for younger readers. Smile with African Style sees the return of  beloved character Macy; this time to the classroom where she and her friends showcase Ethiopian, Namibia, Cameroon and more outfits as a way of sharing their cultures.
---
An Unusual Grief | Yewande Omotoso
An Unusual Grief reveals itself as a beautiful book that offers emotional truth to its readers, and a feeling of consolation for the imperfections we are all making our peace with, all the time.

– The Guardian
In February saw women continue to take control of narratives with An Unusual Grief by Yewande Omotoso going out to readers in UK, Europe and Nigeria. This story about mother-daughter estrangement, grief and what it tells us about who we could have and can be is firmly becoming a favourite for audiences. 
---
Wild Imperfections | Edited by Natalia Molebatsi
Wild Imperfections opens up, enhances and expands Black feminism in new and liberating ways, flattening geography and privileging solidarity.

– New Frame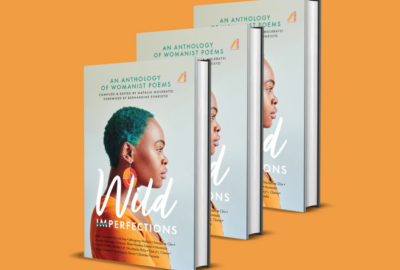 Perfectly following on has been Wild Imperfections: An Anthology of Womanist Poems, a title that boldly stands on its own. 39 womanist writers from across the Black world, telling the stories of womanists past and present while breathing life into the future in poetry form? A gift that will never stop giving.
Every single one of these books is available to buy on our website, at your favourite bookstores and can be requested at your local libraries.