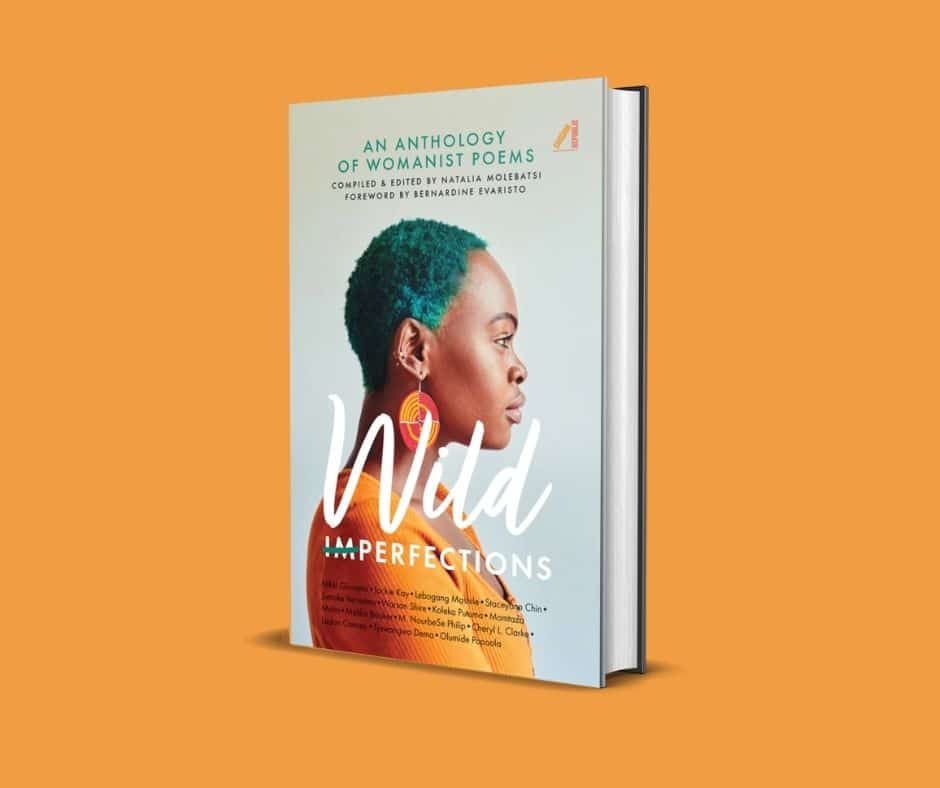 Wild Imperfections: Womanist Poems, Anthology
Featuring the work of Black women poets from Botswana to Brazil, in Wild Imperfections, we encounter ancestors who made love, just for the sake of love, and women who die with each orgasm while attempting to mark the extent of their own humanities.
To mark the release of Wild Imperfections: An Anthology of Womanist Poems, Cassava Republic Press will on Monday 27th September 2021, launch a pre-order campaign for the highly anticipated womanist collection of poetry. In this campaign, the first 500 readers to pre-order will have their names immortalised in the hardback edition. Early buyers will also receive a signed poster of the cover image.
In her foreword, Booker Prize Winner, Bernadine Evaristo, notes that Wild Imperfection, 'puts Black women [womyn, womxn] where we know we belong, not at the margins of other people's art … but at the helm of our own creative practice.' To be launched 16th November 2021, this is the perfect Christmas personal gift for buyers looking to treat themselves or surprise a loved woman, womxn or womyn in their life. With this campaign all the "Wildly Imperfect Women, Womyn and Womxn" in the world can be a part of the legacy of this collection, closing the link between the Black women past, present and even future
Edited by Natalia Molebatsi, Wild Imperfections is for the nuns, the singers, the clowns, the diviners and the conjurers who reject the constant attempt to clean up history. These wildly Imperfect women of slick braids, shiny skin and succulent lips, build new homes from clouds for future legions.
Contributors include Nikki Giovanni, Diana Ferrus, Miriam Alves, Jackie Kay, NourbeSe Philip, Cheryl Clarke, Lebogang Mashile, Staceyann Chin, Olumide Popoola, Makhosazana Xaba, Koleka Putuma, Safia Elhillo, Gabeba Baderoon, Warsan Shire, Ladan Osman, Anni Domingo, Elizandra Souza, and Jumoke Verissimo and more.
Pre-order opens: 27th September 2021 at www.wildimperfections.com to a global audience.