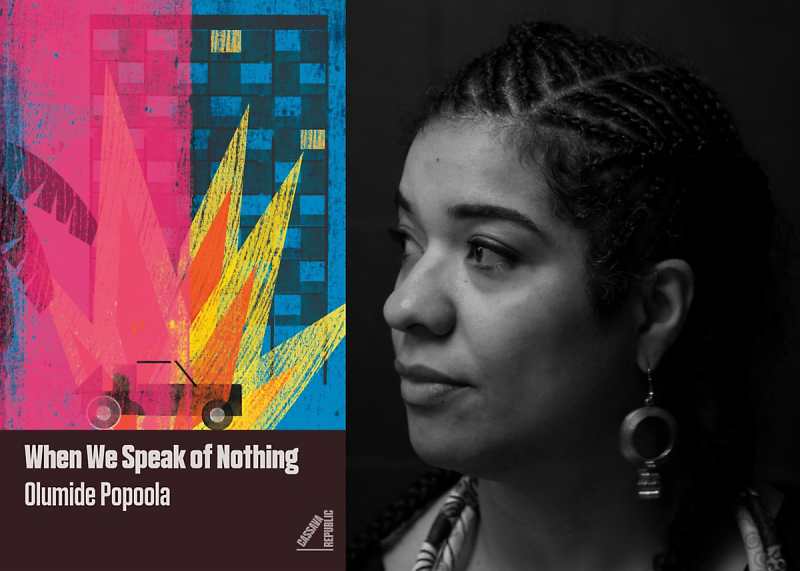 When We Speak of Nothing Launch Party
[vc_row][vc_column width="1/6″][/vc_column][vc_column width="4/6″][vc_column_text css=".vc_custom_1573818302905{background-color: #e8e8e8 !important;}"][/vc_column_text][vc_column_text]
'This smart novel with electric prose tells us what it means to be young, black and queer in London.' Elle Magazine
Join Olumide Popoola for an evening of poetry, music and body art to celebrate the launch of her stunning debut novel When We Speak of Nothing. Book your ticket in advance and get a copy of the book included!
Enjoy some grime and Afrobeats music in this stunning venue in the heart of Shoreditch. Along with readings from author Olumide Popoola, there will also be a special performance by poet Emmanuel Speaks.
Paula Akpan and Harriet Evans, co-founders of the "I'm Tired" Project, will be exhibiting some of their work which focuses on the significance and impact of micro-aggressions, stereotyping and assumptions. They will also offer guests at the launch a chance to take part in the project themselves and have their picture taken with their statement written on their hand – these pictures will be included in an installation.
This is the book EVERYONE will be talking about this summer. Don't miss out!
[/vc_column_text][/vc_column][vc_column width="1/6″][/vc_column][/vc_row]