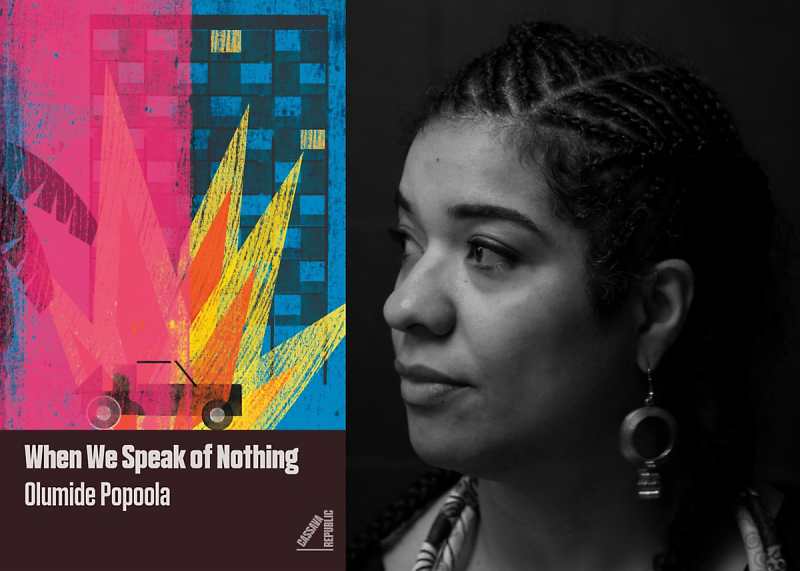 When We Speak of Nothing Launch Party with Olumide Popoola
[vc_row][vc_column width="1/6″][/vc_column][vc_column width="4/6″][vc_column_text css=".vc_custom_1573815342017{background-color: #e8e8e8 !important;}"]
[/vc_column_text][vc_column_text]
Join Olumide Popoola for an evening of poetry, music and body art to celebrate
the launch of her stunning debut novel When We Speak of Nothing.
Book your ticket in advance and get a copy of the book included!
Enjoy some grime and Afrobeats music in this stunning venue in the heart
of Shoreditch. Along with readings from author Olumide Popoola, there will
also be a special performance by poet Emmanuel Speaks.
[/vc_column_text][/vc_column][vc_column width="1/6″][/vc_column][/vc_row]