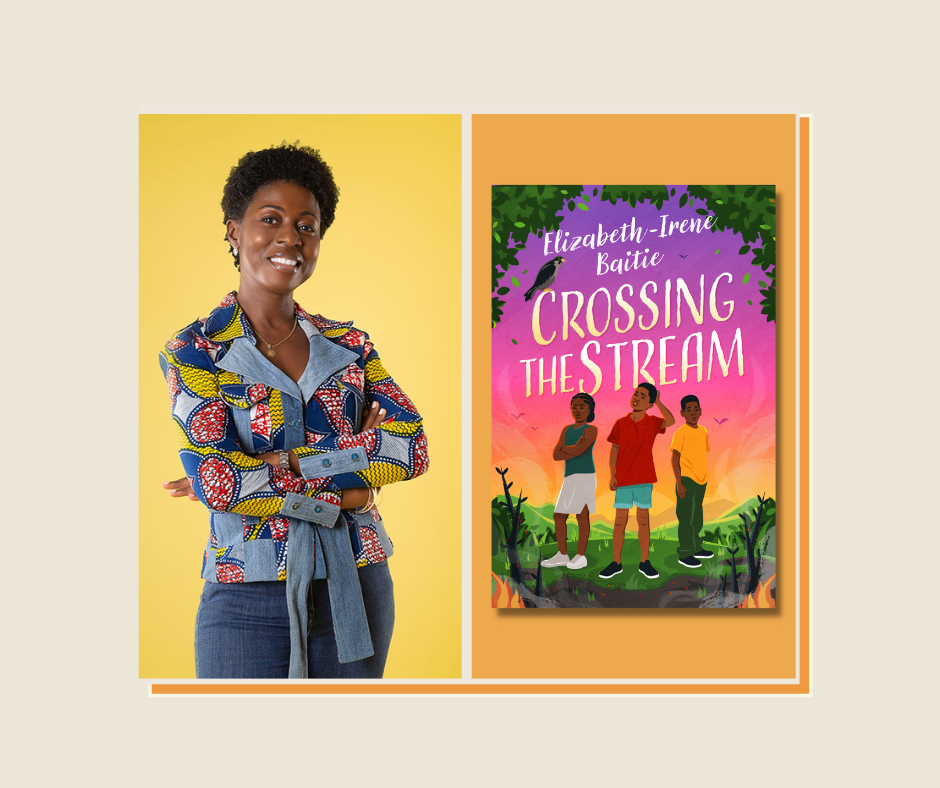 Discover the brilliant author behind, the middle grade book, Crossing the Stream, Elizabeth-Irene Baitie. Join us as we explore her writing journey, and the inspiration behind her beloved characters and gripping plot.
How did you come up with the idea for Crossing the Stream?
My grandmother lived to the age of 95. I spent many precious hours sitting in an armchair across from her in absorbing conversations about family, faith, history, literature, politics, and more. The idea of a boy discovering the past from a chair beside his grandmother grew from those conversations.
Have you always wanted to be a writer? Do you find your job as a scientist has parallels or overlaps with your job as an author?
Absolutely. As a child who devoured books, I truly could not imagine doing anything with my life other than writing. Growing up to become a scientist was quite the surprise! As a clinical biochemist, I am in the business of running laboratory tests to investigate diseases—either to confirm, rule out, or prevent them. In my writing, I find it comes naturally to me to investigate my characters by putting them to the test and getting them to reveal who they really are.
Accra itself almost plays a secondary character in this book. What is it about the city that makes it such a vibrant "character"?
Accra, Accra—humid, chaotic, dusty, and so alive! Everything coexists side by side: churches and drinking bars, rickety three-wheelers beside sleek Mercedes, wooden kiosks across from contemporary apartments. There will be a wedding and a funeral running
simultaneously on the same stretch, both spilling out into the street. The city is a polygamous marriage of several extremes.
Crossing the Stream is such a tender and humorous exploration of grief, and you've crafted such a powerful symbol in the couch. How did you decide to tackle such a difficult (but universal) subject?
Crossing the Stream was intended to be a book about love. The fact that grief seeped through this story demonstrates the inextricable link between the two sentiments.
Environmentalism is one of the main themes of Crossing the Stream. Is this an issue that you think speaks to young readers?
I feel that young people have a heightened generational consciousness of the need to preserve the environment. They have grown up in an era of information during which concerns and discussions about overfishing, global warming, plastic pollution and its impact on ocean life, etc. are everyday conversations. They are largely sensitive and may be more ready than the generation before them to inconvenience themselves for the sake of the environment.
Crossing the Stream is out in the UK 27.07.2023!