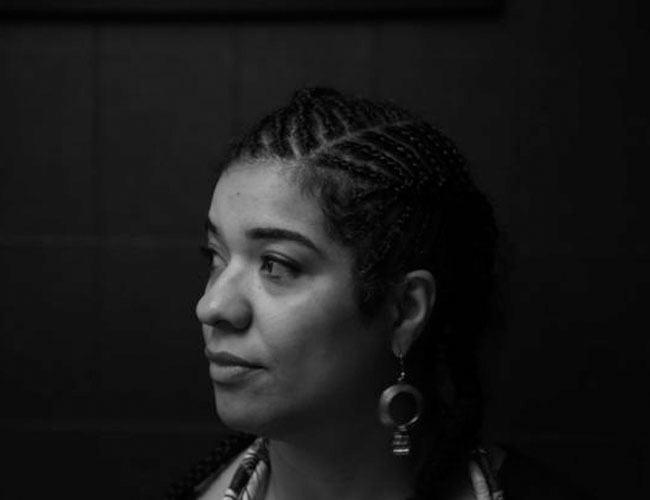 Celebrate Pride 2018 with these books with lead queer characters (part 1)
[vc_row][vc_column width="1/6″][/vc_column][vc_column width="4/6″][vc_column_text]June is pride month: 30 days to celebrate LGBTQ people and commemorate the Stonewall riot that took place nearly 50 years ago in the USA. In all these years, the LGBT movement has gained momentum and visibility, leading to a recognition of the right and dignity of sexual and gender minorities.
Sadly, this isn't always the case for all countries, especially in Africa and the Caribbean where LGBTQ people are criminalized and the threat of erasure from representation and discourse is a constant. This is why it is important to give voice to and represent the full spectrum of our humanity which also includes LGBTQ people.
Earlier this year, Cassava Republic Press author, Olumide Popoola, compiled a list of books that about LGBTQ people. As it is Pride month, we thought that this is a wonderful opportunity to extend her list and big up some of our favourite books.
So, for pride month, here is the first list of 25 books with lead LGBTQ characters that we think you should be reading or at the very least, add to your library.
The beauty of this beautiful novel by Olumide Popoola is that it confronts queerness in an understated way: by presenting queerness, not as a sum total of the lead character's identity and story, but as a part of his complex life. Karl, the lead character, who identifies as trans, is black, young and struggle to understand and reconcile with his Nigerian origins.
This debut novel by South African writer, Chwayita Ngamlana, explores sex, desire, discovery of self, violence and abuse in same sex relationships. Through the books lead characters, a lesbian couple, we gain an intimate view into how relationships function, regardless of gender or sexual orientation.
Written by the late South African writer, K. Sello Duiker, author of The Hidden Star, and set in post-Apartheid Cape town, The Quiet Violence of Dreams is an urban story that revolves around race, mental health, self-discovery and accepting one's sexuality. Duiker tells a captivating and emotive story here, and one that is definitely worth reading.
Awarded the 2014 Lambda Literary Award for best LGBT anthology and edited by Karen Martin and Makhosazana Xaba, Queer Africa is described as "a collection of unapologetic, tangled, tender, funny, bruising and brilliant stories about the many ways in which we love each other on the continent."
In her autobiography, African-American poet and civil right activist, Audre Lorde chronicles her life's journey, offering us a rare and intimate view into her world. Lorde grew up during a particularly difficult time for black people in America and, in addition to the struggles of race, she had to contend with the discrimination of being female and the struggles of identifying as queer. In her lifetime and after, Lorde has remined an inspiration to so many people – especially minority writers.
Canadian-Jamaican writer Nalo Hopkinson takes readers to centuries past in The Salt Roads, where we are confronted with the rich sexuality of three women during the slave era. This is a bold novel that bravely combines the divine and the physical to tell a story so powerful it redefined the actual act of storytelling.
Published in 2009, The Other Side of Paradise is the memoir of poet, and activist, Staceyann Chin. This is a compelling book that details how Chin's many life struggles and how she finally came out as lesbian, embracing her truth and living it.
Bringing together different experiences of the LGBTQ experiences in Africa, Queer Africa – edited by Sokari Ekine and Hakima Abbas – confronts the harsh reality faced by queer men and women in Africa. Using different forms and styles of writing, this book refuses to be silenced or belied by false misconceptions.
For her debut novel, Nigerian author, Chinelo Okparanta – described by novelist Sarah Ladipo Manyika as the 'writer who takes on taboos' – writes a powerful and engaging story set against the Nigerian-Biafran civil war. This is a story of forbidden love that closely examines Nigeria's intolerance of homosexuality.
Written by Dionne Brand and first published in 1996, this book is the love story of two Caribbean women in Toronto, living as immigrants in the city. Brand offers a remarkable insight into what it means to be black and queer in a big city.
Somalian writer Diriye Osman is in fine literary form here as he pens down a number of stories on queer Somalian lives lived within the country and in the diaspora, while struggling to accept identity and reconcile to life as immigrants. Published by Team Angelica, Osman's collection of short stories is unapologetically different and untraditional.
Mr. Loverman is Bernardine Everisto's seventh book but it is also a much-needed examination of sex and sexuality in older people, especially men, written with humor and tenderness. It follows the story of 74-year-old Barrington "Barry" Walker who decides to walk away from his marriage and move in with his lover of 5 decades.
We will be updating this list with 13 more books to read to celebrate LGBTQ month – including She Called Me Woman – Nigeria's Queer Women Speak and Frankie Edozien's award winning memoir, Lives of Great Men.
Don't forget to leave a comment and tell us the books you are reading this June![/vc_column_text][/vc_column][vc_column width="1/6″][/vc_column][/vc_row]