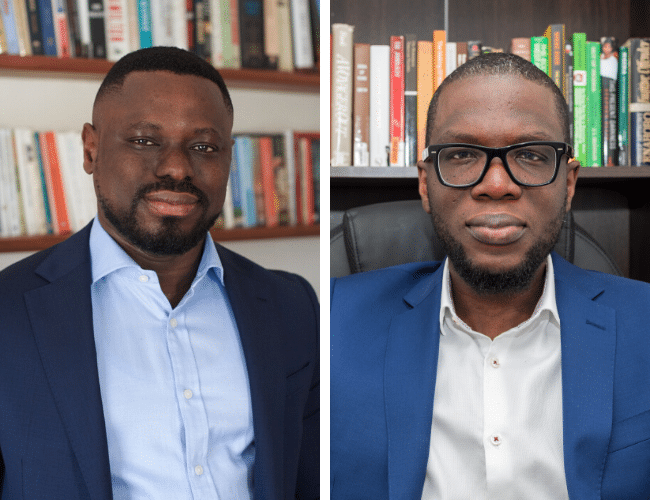 Cassava Republic to publish Formation, about pre-colonial Nigeria
[vc_row][vc_column][vc_column_text]Bibi Bakare-Yusuf, Publishing Director at Cassava Republic Press has acquired world rights to Formation: The Making of Nigeria from Jihad to Amalgamation, an account about the making of Nigeria by Fola Fagbule and Feyi Fawehinmi. The book will be published in Nigeria in October 2020, and in the UK and in the US in Spring 2021.
For the first time we have a single volume that tracks the unlikely series of events and characters that led to the creation of the modern Nigerian nation: from 1804 when the first Jihadists began their attack on a collection of independent nations to 1914 when the current shape of Nigeria was completed as a British colony through amalgamation.  Formation sheds light on an increasingly forgotten and largely mythologised period of Nigeria's history; revealing an incredibly complicated portrait of a nation with a tangled history, where violence was and remains a primary organising principle for elite competition and political negotiations.
Adopting the perspective of a curious outsider, authors Fagbule and Fawehinmi uncover first-hand accounts to challenge the orthodox understanding of Nigeria's past as merely a product of colonial interference, and in the process painting a vastly different picture of the birth of Nigeria as a nation. Influential figures loom large over the narrative including: Usman dan Fodio, the revolutionary reformer and founder of the Sokoto Caliphate,  Efunroye Tinubu, prominent slaver-trader and political figure, Fredrick Lugard, British colonial administrator, Nana Asma'u, revered poet and teacher, Samuel Ajayi-Crowther, Yoruba linguist and first Nigerian Anglican Bishop, Funmilayo Ransome-Kuti, political campaigner, suffragist and mother to Fela Kuti, maverick British statesman and industrialist, Joseph Chamberlain, alongside other well-known and many less familiar names. Formation uses colourful character sketches and first-hand reporting to show how local events and characters are intertwined with global occurrences over the period.
Coming on the 60th anniversary of the end of formal colonial rule in Nigeria, Formation arrives at a critical time when the world is reawakening to the struggles of Black people and exploring the histories of these struggles. This book grounds these struggles, guiding readers into the 19th century events of Africa's most populous country where the terms of trade were disproportionately calculated in human currency, creating an environment of deep-seated mistrust, animosity and a universally morbid and hard to dislodge political economy.
Publishing Director Bibi Bakare-Yusuf said:

"I have been wanting to a read a book that tells the story of how a collection of nations came together to form the single unit now known as Nigeria.  Two unlikely financial buffs, Feyi and Fola, have delivered that volume with rigour, rare honesty, and astute and impartial observation. When you have dare-devil jihadists on one side, mad missionaries on the other, proud, stubborn and warring natives in the middle; suddenly the craziness, sheer audacity and some might say, arrogance of Nigerians starts to make sense. I cannot wait to share this accessible, timely and must-read book with everyone." 
Authors Fola Fagbule and Feyi Fawehinmi said:
"We are delighted to be working with Cassava Republic on retelling the origin story of Nigeria, for the benefit of a younger, more modern audience. Our deepest hope is that Formation will begin the process of stimulating a fact-based, dispassionate, and non-judgemental national conversation about how Nigeria came to be. In the process, we hope that a younger generation of readers will come to terms with the reality and character of this complex nation of over 180million people."
Cassava Republic Press will publish Formation in Nigeria on October 2020, Nigerian Independence Day, and Spring 2021 in the UK and USA.
About the authors:
Fola Fagbule was born in Lagos, Nigeria. A banker and investment professional for the best part of the last two decades, Fola currently leads the Financial Advisory department of a leading African multilateral bank. He has previously made a living as a writer, working as a securities analyst developing and publishing research on companies listed on the Nigerian Stock Exchange. Fola has obtained a Master of Business Administration degree from the Lagos Business School, and prior to that a degree in Physics from the University of Lagos.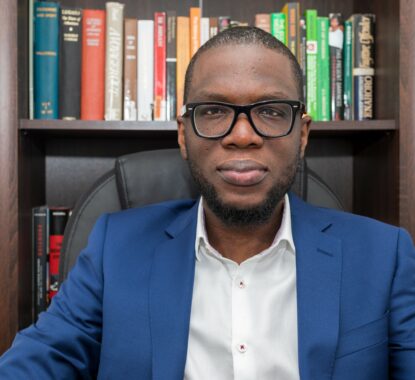 Feyi Fawehinmi was born in Lagos, Nigeria and grew up living in northern and southern Nigeria. He has spent the last 15 years working in the financial services industry across banking, private equity, asset management and insurance. Feyi has been writing publicly for over a decade on his popular personal blog and in traditional media outlets in Nigeria, Britain and the US. He also wrote a regular column in a Nigerian newspaper for more than two years. He is also a keen photographer and lives with his wife and two boys in Hertfordshire.
[/vc_column_text][/vc_column][/vc_row]