About the Author
Elnathan John is one of Nigeria's most well-known contemporary satirists. He has twice been shortlisted for the prestigious Caine Prize for African Writing (2013 & 2015). His writing has been published in Per Contra, Evergreen Review and Chimurenga's The Chronic. His debut novel, Born on a Tuesday, won the Betty Trask Award 2017. He is one of the judges for the 2019 Man Booker International Prize.
He does sound quite glad to have left the friend zone. He is so loud I almost think he is faking it. https://t.co/tosfBX5DnR
Naira Marley/Pastor Chris Cell.

NM: Party where person no even smoke loud.
PC: Skribabalegoroskoruba! Why smoke?
NM: I want rhapsody of realities
PC: Young man that's rude
NM: I don av mannaz. Na that 5G
PC: Look when I release Rhema, even Satan bows
NM: bow this cell first na https://t.co/vR9fxbu7LB
It is not a positive thing that Europeans and Americans seem to now be valuing immigrants especially those who are health professionals. Until "foreigners" and "immigrants" don't need to be exceptional or have life saving skills to be treated with dignity, nothing has changed.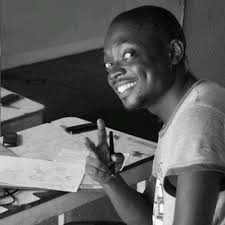 Alaba Onajin is a published Freelance Cartoonist and Illustrator, currently based in Ondo, Nigeria. His work includes Anike Eleko, a children's comic book on girls' education and other art collaborations with UNESCO on the Role of Women in African History Project.