About the Author
Elnathan John is one of Nigeria's most well-known contemporary satirists. He has twice been shortlisted for the prestigious Caine Prize for African Writing (2013 & 2015). His writing has been published in Per Contra, Evergreen Review and Chimurenga's The Chronic. His debut novel, Born on a Tuesday, won the Betty Trask Award 2017. He is one of the judges for the 2019 Man Booker International Prize.
In 2020 the goal will be simple. Find my sugar person or collapse trying. I cannot spend years writing books and be having broke carnal knowledge. If I must sin, let it make sense.
Apply within. https://t.co/D1q6oMKHzU
'Yan daudu in Kano arrested on suspicion of performing same sex acts and forced to perform Muslim religious acts by morality police. Another sad and violent incursion into the lives of consenting adults. If only the morality police could check the thieving Governor @rachelmsavage https://t.co/1OuQDDefP7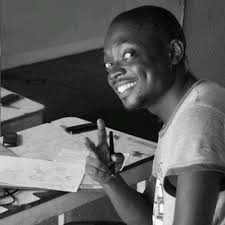 Alaba Onajin is a published Freelance Cartoonist and Illustrator, currently based in Ondo, Nigeria. His work includes Anike Eleko, a children's comic book on girls' education and other art collaborations with UNESCO on the Role of Women in African History Project.