About the Author
Elnathan John is one of Nigeria's most well-known contemporary satirists. He has twice been shortlisted for the prestigious Caine Prize for African Writing (2013 & 2015). His writing has been published in Per Contra, Evergreen Review and Chimurenga's The Chronic. His debut novel, Born on a Tuesday, won the Betty Trask Award 2017. He is one of the judges for the 2019 Man Booker International Prize.
Was a joy to bump into fellow two time Caine Prize shortlistee, Stanley Kenani in front of the UN office in Geneva https://t.co/m5H9svX4xf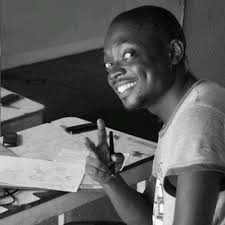 Alaba Onajin is a published Freelance Cartoonist and Illustrator, currently based in Ondo, Nigeria. His work includes Anike Eleko, a children's comic book on girls' education and other art collaborations with UNESCO on the Role of Women in African History Project.